About Us
Founded by Neil Price-Jones in 1993 in Ontario, NVP Software Solutions is dedicated solely to Software Quality Assurance and Software Testing. NVP provides customized solutions based on best practices and years of dedicated experience. We develop professional relationships with our resources so that we can best match our clients' needs with our resources' abilities.
NVP Software Solutions provides industry-leading software quality assurance and testing services, customized to address client's business requirements. These services are provided by qualified talent utilizing modern industry standards and proven best practices to provide exceptional value to clients.
Neil Price-Jones
Neil Price-Jones has experience in Assessing, Consulting, Managing and Training in Quality Assurance and Quality Control. His work supports various industries including utilities, financial, telecommunications, and pension administration to name a few. He also assists many clients with their quality assurance training needs in the financial, provincial government, health and insurance sectors.
Organizations
Neil is a member and has been a regular presenter for software quality organizations across Ontario including Kitchener Waterloo Software Quality Association (KWSQA) as well as Toronto Association for System & Software Quality (TASSQ). He currently sits on the boards of TASSQ and the Caledon Chamber Concerts.
Neil has also been involved in numerous software quality events and has presented at the International Quality Conference, QUEST, TesTrek, KWSQA, TASSQ, MinistryofTesting, and ISACA.
He is a Senior Consultant and Trainer for the Quality Assurance Institute, Inc (USA). Neil is certified by the International Software Certification Board to teach the CAST, CSTE, CMST, CASQ, CSQA and CMSQ exam preparation courses.
Connect
Connect with Neil via LinkedIn, or join our Software Testing & QA LinkedIn Group. Join the NVP mailing list and receive our monthly newsletter.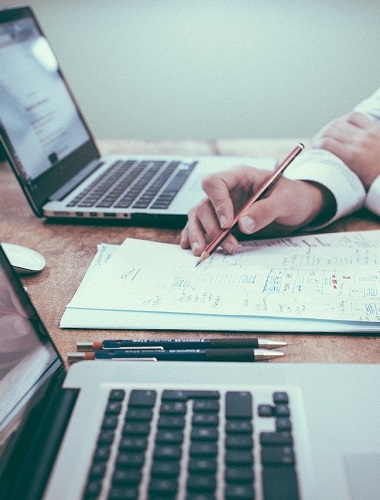 Our Team
Bob Thompson
Bob Thompson is highly experienced in financial, retail, health and manufacturing fields, where he has worked as a Project Manager, and Quality Assurance Manager including planning and executing disaster recovery tests. He has worked in data centre migration and planned and executed other infrastructure projects. He utilises standard QA and PMI processes, and adapts them to the needs of the individual projects and organizations. He has improved efficiencies by following Agile and risk based processes as appropriate, for mainframe, client server, web, and mobile platforms.
Vida Shafaghat
Vida Shafaghat is a Quality Assurance and Testing expert with proven leadership skills in IT Program Management from Initiation to Implementation She has provided Strategy and Guidelines for QA/Testing Programs and added value and efficiency in the QA process. Vida has experience in Financial, Banking, Insurance, and Telecom industries. She mentors and leads QA resources on her teams providing highly efficient Quality Assurance and testing practices for her clients.
Glenn Frappier
Glenn is a results-oriented leader in quality assurance, ensuring the successful delivery of large transformational programs in the financial services industry. With a strong attention to detail, Glenn has led large onshore and offshore teams, including performance, test automation, and functional testing. Glenn's contribution goes far beyond quality assurance. Glenn excels in customer facing roles, and his collaborative work ethic makes him a valuable member of any team.