Our Partners
Resources
NVP partners with 3 resource providers to supply local, onshore remote, and offshore resources as required. No matter what your needs, we can fulfill your resource requirements.
Local Resources
NVP partners with a local placement agency to provide resources in the GTA. All resources are individually interviewed in person by the local agency and NVP prior to any placements. All resources pass a background check prior to consideration and references are verified.
Canadian Resources
NVP partners with a group on the East Coast to provide onshore but remote resources with their own facilities. If your requirement is for Canadian Resources but you do not have the space or facilities, we can acquire trained resources to suit your needs.
Offshore Resources
NVP partners with an offshore organisation to provide cost-effective testing resources. Management is retained in Canada and reporting is online via a dashboard ensuring that you always know where your project is and how much is still to be completed. Resources work off hours from local time and reports of the work completed are available the following morning local time. NVP deals with the resources directly and ensures the work is completed properly.
Test Tools
NVP partners with test tool providers to allow clients to select a test tool that is most appropriate for their needs. Local support is available from NVP.
Founded in 2006, Inflectra is a market leader in software test management, test automation and application lifecycle management space. The company is headquartered in the USA, but has offices in over 10 countries. Known globally for its legendary customer support, Inflectra makes turn-key solutions that address many challenges in software test management and QA, test automation and product lifecycle management. Its methodology agnostic software tools are used in many industries where portfolio management, requirements traceability, release planning, resource management, document workflow and enterprise risk analysis are required. The company uses a concurrent pricing model for all its tools with unlimited products, projects, sprints, tests, API calls, included in a single price. All Inflectra products have a 30-day free trial.
Kiuwan provides effective static application security testing (SAST) and software composition analysis (SCA) solutions that give organizations a complete overview of application vulnerabilities in just minutes. With Kiuwan's affordable solutions, partners of all sizes can reduce risk and improve change management and DevOps processes. Kiuwan integrates with leading IDEs, build systems, bug tracking, and repositories to detect and eliminate flaws and provide full compliance with security standards. And Kiuwan is flexible: scan your code for vulnerabilities in your own environment and then share results securely in the cloud for partner collaboration; or choose an entirely on-premises or cloud-based solution. Kiuwan is a division of Idera, Inc. with more than 200 customers in 25 countries. A free 30-day trial is available.
Critical Logic provides Integrated Quality Management tools and services. Efficient and intelligent test design is at the heart of Critical Logic's Quality Assurance services. Using advanced model-based testing techniques, you'll know exactly what to test to ensure a defect free product. This takes the guess work out of designing tests. As with Critical Logic's BA and Functional Design & Analysis services, their Software QA service relies on formalisms and frameworks to bring a level of discipline to software validation that effectively compliments the model-based testing efficiency. The result is a level of validation and verification usually reserved for only the most mission- and life-critical systems that is accessible to everyone and implementable in today's fast-paced development cycles.
IQM Studio is technology that enables your partners to solve complex business problems in a collaborative way. Let everyone take charge of quality by using IQM Studio to generate all the needed tests and code in a ready-to-run script that is exported to your automation execution tool!
Avo Discover: Document & Prioritize
Avo Discover empowers you to understand, prioritize and auto-create digital assistants.
Knowledge is power and Avo Discover enables business users to easily transform captured processes into well-documented and auto-generated digital assistants without requiring a business analyst!
Instantly document processes within any application, across any business processes
Seamlessly combine individual tasks into end-to-end enterprise processes
Rapidly improve compliance and governance with well-documented processes
Collaborate and prioritize processes for automation
Automatically create process documentation and Avo Digital Assistants
Agile Consulting
NVP Partners with Agile Consultants to help you obtain value from your Agile endeavors.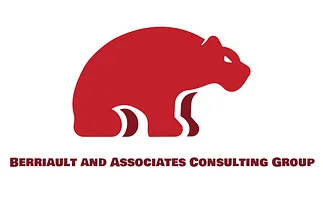 Berriault & Associates deliver consultation services with a specialization in showing companies how to master their Agile methodologies, process improvement, and quality control to be at its most efficient standard. Jeremy, the owner of Berriault & Associates departed from the corporate limitations to explore new heights of consultation which reaches exceptional value. Berriault & Associates delivers over 25 years of experience, adaptable to the various Agile frameworks, simplifies complexities with ease, and ensures that every client's needs are met with a passionate dedication to reach success. Berriault & Associates knows how to build the right strategic relationships to tear down silos and manifest a synergy throughout the organization.
Education Providers
NVP Partners with Agile Educators to help you obtain value from your resouorces.
BERTEIG works with the world's most ambitious people and companies on the planet, fueling their businesses with faster delivery of higher quality work from a happier workforce.
BERTEIG Agile Consulting with our Real Agility Program is uniquely designed for leaders and company stakeholders who are committed to solving real human and organizational challenges. Through close collaboration, our consulting includes systematic assessments and careful analysis paired with real-world recommendations from Canada's most respected and experienced Agile, Scrum, Kanban, SAFe, and Lean consultants.
BERTEIG Agile Coaching helps partners and middle management of partners to apply methods such as Scrum, Kanban, OpenAgile and Extreme Programming, as well as partner-level function in a SAFe release train. Your Agile transformation or Agile implementation is super-charged with our help.
QAI is a leading global consulting and workforce development organization, addressing "Operational Excellence" in knowledge intensive service organizations.
QAI was founded in 1980 in Orlando, Florida.
QAI Global Services, the consulting division of QAI, addresses operational excellence. Organizations achieve operational excellence through deployment of best practices and processes in areas of Process Management, Quality Management, Innovation Management, Project Management, IT Service Management and others.
QAI Global Institute undertakes research, houses the bodies of knowledge and administers certifications leading to workforce development. It focuses on creating international education & training packages and services, to address Competence Development, Assessments and Certifications, to cater to the large pool of manpower requiring skills for increased employability.
Development Partners
NVP Partners with Developers for their own work and for client work.
A software development company that provides expert digital product strategy, mobile app and web development services for organizations looking to elevate their business and adapt to the digital world.
We're mobile first, then everywhere else you need to be.
Foley Web Development is a local, independent web developer that focuses on design as well as web applications.